Complementing the Low Code Strategy
In October 2018 Siemens acquired Mendix to enable faster development of applications within Mindsphere. Siemens stated that the industry needed to reduce the delivery time for the IT department by 70-90% to keep pace with the business units to digitize processes, cut costs and increase operational awareness and efficiency.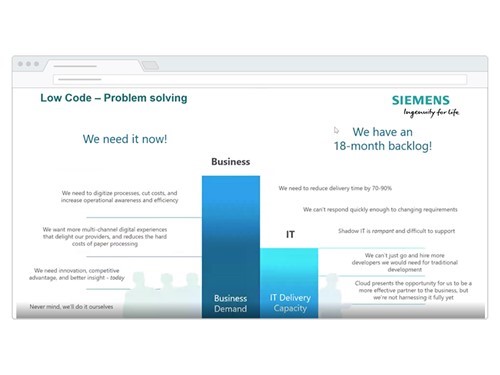 Since Mendix doesn't offer the ability to design data flows for edge use cases, there is an operational gap between the cloud and the edge in terms of development. A gap that Crosser bridges, also using a low code environment.
Technically there is a big difference between Mendix and Crosser. But both offer the ability to apply advanced analytics and integrations without writing code. Mendix for cloud usage* and Crosser for edge usage**. Both lowering time to value for the industry using Mindsphere.
* Not to be compared with the Mendix Nanoflows that are built for mobile applications.
** Crosser nodes are also very capable of running in the cloud when needed.
Crosser Low Code Solution for Edge Analytics
Visual development of IoT and Integration Flows with an intuitive low Code platform.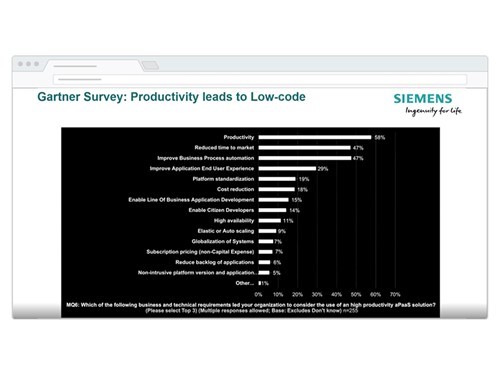 Low code platforms increase productivity and bridge different departments and skill sets within your IoT project. These enable innovation for both developers and non-developers in the same environment.
The Crosser platform is a typical example of how the innovation workflow is radically simplified when the innovation team can do a proof of concept, the technical pilot and the final production in the same environment. You can follow every step of the process graphically, from mock-up to testing and deployment.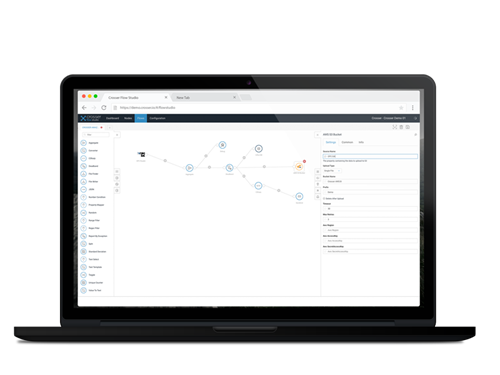 Crosser Flow Studio
Flow Studio, the low code graphical interface, simplifies the design and development of the intelligent edge deployments, making it very easy to connect and test data streams from any sensor, machine or system.
The Flow Studio is designed around the concept of pre-built configurable modules. There are three main types of modules (Input, Analytics and Output) in a rich and ever-expanding library. There is also an open SDK that allows you to build your own custom modules.
The Flow Studio is built to simplify the testing and qualification phase for ML and AI projects, using real-life machine data for testing.
The Universal Connector Wizard is a great tool for creating reusable connectors to any cloud based system or service using REST-API:s. The wizard enables anyone in the organisation to contribute to a custom library of easy to use, high functionality connectors.
Read more about Crosser Flow Studio →