Make your Messy Legacy part of your Digital Future
You have data everywhere. Crosser makes it easy to integrate all of it into smart automations that power your digital journey.  All managed from a single Control Center and powered by the low-code Flow Studio. 
Enable any team to automate with drag and drop
Become event-driven and real-time enabled
Deliver intelligent customer experiences, faster
The iPaaS "leaders" of today are yesterday's innovators
Traditional iPaaS platforms you will find in analyst Quadrants are becoming obsolete. They were the innovators of the last decade but are stuck in old tech platforms. Only moving and synching data does not meet the requirements of the modern The Digital Enterprise.
Key New Requirements include
Smart. Intelligent Pipelines & Automations that can analyze and act on advanced conditions and logic. Incl. AI/ML.
Hybrid. Run Intelligent Pipelines anywhere. In the Cloud or on your own infrastructure.
Easy. Empower Citizen Developers, your normal users at any department
All Data. IoT, Enterprise, SaaS, Web, Mobile.
Event-Driven & Real-time. Instant action on Events (new data/changed data) without delays.
Your landscape. Your headache.
This simplified landscape picture has 10 main categories of software systems and 25 subcategories such as ERP, CRM, MES, EAM, FSM - or any other three-letter abbreviation you depend on.
Furthermore, Enterprises typically have multiple vendors for many of their software categories due to history, acquisitions, local decisions etc. For industrial verticals it gets even worse with the shop floor with all the different machines and OT systems.
Say "hi" to complexity. But where there are challenges there are opportunities.Inter-System Automation. Each system normally takes care of their data & processes well but in-between lays the opportunity.
What Could You Automate?
Bridge your data silos with real-time Intelligent Pipelines & Automations and turbocharge your digitalization journey.
Create an amazing Customer Experience
Integrate your marketing & sales tech stack
Speed up your Supply Chain
Free up Inventory
Increase Operational Efficiency
Improve Product Quality
Make your legacy environment smart and extend its life length
Get an amazing ROI by removing manual steps in your "in-between" processes.
Crosser IPA Edition - Intelligent Pipelines & Automations
Integrate any on-premise system or cloud application with Intelligent Pipelines & Automation Workflows.
Connect data from any app, system or database.
Sales & Marketing, Support, IT, Finance, Production, Maintenance, Engineering and Supply Chain, - empower your business teams to be independent  
Allow you to run automated workflows and integrations on-premise. Secure and fast.
Launch Intelligent Pipelines & Automations across your enterprise faster and easier thanks to the intuitive Low code Flow Studio.
The connector library supports +800 systems and applications.
What is faster than fast? FlowApps
FlowApps are saved Automations that make it possible for you to re-use and share your work. There is a library of FlowApps provided by us that saves you time and helps you get going faster. Stay tuned for an upcoming Community that will allow users to share FlowApps with other Crosser users.
Data Mapping? Piece of cake.
To have a single version of the truth the data need to be aligned between systems. Preferably in real-time and event driven. When new data is added or a field is changed that needs to be transferred to other key systems that use the data. The Crosser Visual Data Mapper makes this an easy and super-fast task.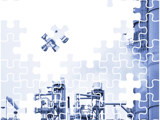 Digital Transformation is not a Project. It's 1000 mini-projects.
It's about empowering an entire organization to address all the hundreds of glitches and flaws in your processes and in-between your processes. What if you could: 
Identify and remove all manual steps in your processes
Transform manual processes to digital & smart workflows
Empower each department and teams to innovate themselves
Remove IT as a bottleneck
Experience a Time-to-Value ten times faster than your current pace of innovation
Crosser Flows-as-a-Service
Zero Infrastructure Headaches
Don´t want to bother about IT infrastructure? Then we have you covered. We offer a fully managed service where all you need to worry about is getting a Crosser account and start innovating.
How Crosser Uses Crosser
Our quest to become wildly efficient internally
We use Crosser IPA internally to remove manual work and create a better customer experience.
Here are some examples where we use Crosser IPA:
Customer Life-cycle
Automatically set up Free Trial Accounts in Crosser Cloud when a user fills in a Free Trial form.
Create Accounts and Contacts in Salesforce automatically
Send email and Slack messages to sales team based on customer behavior
Support case escalation notifications to Executive Sponsors
Data Synchronization & Automation
Sync data between different systems to create a single version of the truth. 
Support, Sales, Accounting, Crosser Cloud, Marketing and Operations are now Integrated and Automated.
System Monitoring
We monitor the availability of the Crosser Cloud and crosser.io 
Alerts and notifications are sent our if there are issues
We automatically calculate uptime statistics and publish data to our BI tool
The Benefit
The overall objective has been to experience the product ourselves in order to have a true user experience. This is making the product better as we find improvement areas while using the product. 
The second key objective has been to become more efficient. Simply to enable us to do more. But there are other benefits:
We deliver a better support experience to our customers
We sleep better at night knowing that our systems are monitored
The sales team work smarter with more information available in Salesforce
The evaluation experience is smoother as we allow customers to try the software in a no-touch process.